We can help you and your employer
All About Expats is a one-stop-shop service provider that has a focus on international students, graduates and highly skilled migrants that want to (stay) living and working in the Netherlands.
Do you currently have a search year permit that is expiring and are working for an employer who cannot be your sponsor, but would like to continue working for them? All About Expats can assist you and your employer by taking care of everything needed. We will arrange for your search year permit to be converted to a highly skilled migrant permit and arrange all matters related to your employment.
To hire a highly skilled migrant the employer must be a sponsor recognized by the IND. If they are not or have an application pending, we can take over this role of sponsor for them. We offer this service on the basis of a payrolling construction, which means that you are actually employed by All About Expats, and we act as your recognized sponsor. This allows your employer to use your expertise and knowledge more quickly.
How our Sponsorship for graduates works
By outsourcing the employership along with our recognized sponsorship of the IND, organizations can hire you as a highly skilled migrants with no hassle.
We offer you a secondment agreement in accordance with the principles you have agreed with the hiring organization. This makes us your legal employer. All About Expats submits an application for a highly skilled migrant permit and keeps you informed of the status.
We then second you exclusively to the hiring organization. They become your material employer and you will work under their daily management and supervision. You remain in contact with us on all matters relating to your employment including salary payments, pay slips, annual statements, etc.
Sponsorship for graduates service
Converting residence permit
Are you working as a graduate with an orientation year permit and is your employer not (yet) a recognized sponsor of the IND? Or have you completed a master's, PhD or postgraduate degree at a top 200 university outside the Netherlands and would you like to work as a highly skilled migrant in the Netherlands?
Often we find that employers are unfamiliar about possibilities to hire non-EU professionals making them reluctant to hire this specific group of expats because of unawareness. This is where our services come in handy.
By using our sponsorship service based on secondment, All About Expats takes over the entire permit application process thereby unburdening you and your employer from all the hassle that comes with it.
We take over the immigration procedure and file the permit application at the IND.

We act as your knowledge partner for consultancy in IND related matters.

We convert your orientation year permit to a highly skilled migrant permit.

We become your IND sponsor.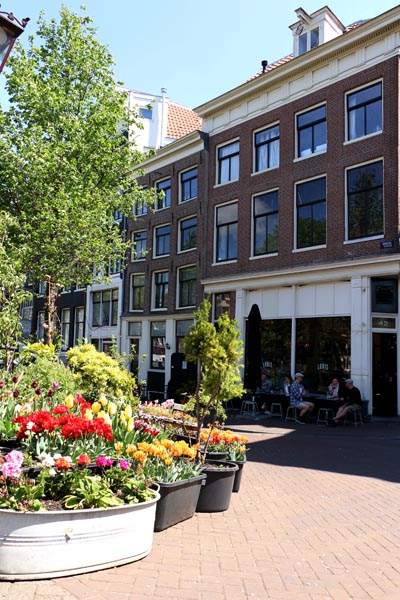 More about residence permit
Sponsorship for graduates service
Recognized Sponsorship
For a highly educated person or a graduate holding an orientation year permit, the most popular type of visa for working in the Netherlands is the highly skilled migrant permit. In order to obtain this permit, your employer has to be an IND Recognized Sponsor.
If your employer is not (yet) a recognized sponsor or if your employer does not (yet) have a physical establishment in the Netherlands, then outsourcing the recognized sponsorship to All About Expats can offer a solution for you and your employer.
A quick solution if the hiring company is not (yet) a recognized sponsorship;

Legal employership outsourced on the basis of exclusive provision;

HR and payroll administration;

Collective health insurance;

An adequate pension scheme.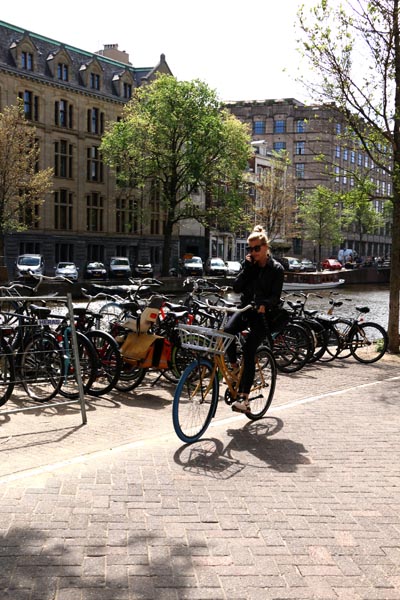 More about recognized sponsorship
200+ employers have already selected us as their HR partner for highly skilled migrants.
Sponsorship for graduates service
Consultation for students
Are you currently experiencing difficulty taking the next steps of your stay in the Netherland? Do you need advice about the possibilities that are available for you or just want to explore your options? All About Expats can offer you a one-on-one consultation session for a fair and affordable price.
This consultation session will give you the opportunity to learn more about the Dutch job market, as well as the options currently available for you to enable you to further your career here in the Netherlands. We will also teach you about important matters regarding the conditions set for your residency and permit to prevent frequently made mistakes that for example can result in a residence gap, which is something you want to avoid.
Before the start of the session, we will ask you about your personal situation, the study you follow and your immigration status. During the session we will offer you a tailored advice that will include:
Advice based on your current residence status;

Pro's and con's between continue studying or finding a job;

Guidance in using LinkedIn more effectively to find jobs;

Our holistic view about the Dutch job market;

How to increase your chances to get a residence permit and avoiding residence gaps;

Solutions for the IND sponsorship if you find a company who is not (yet) a sponsor;

Answering all your questions regarding immigration and working in the Netherlands.