Depending on your nationality part of the immigration process for you and your family (if applicable) will include undergoing a tuberculosis (TB) test. Residence permits are granted under the expressed condition that you, and if applicable your family, will undergo a TB test within three months of receiving your residence permit.
For this reason, during onboarding, you must complete and sign a declaration of intent
Failing to undergo a TB test within three months after receiving your residence permit,  may result in a cancellation of the permit granted to you and your family despite signing the declaration of intent.
What does TB stands for?
TB stands for tuberculosis. Tuberculosis is a very serious and widespready infectious disease that can cause infection in your lungs or other tissues.
Where can I get the test?
The Dutch Municipal Health Service (GGD) will take the test and can answer specific questions.
There are 25 GGD Municipal or Joint Health Service regions in the Netherlands.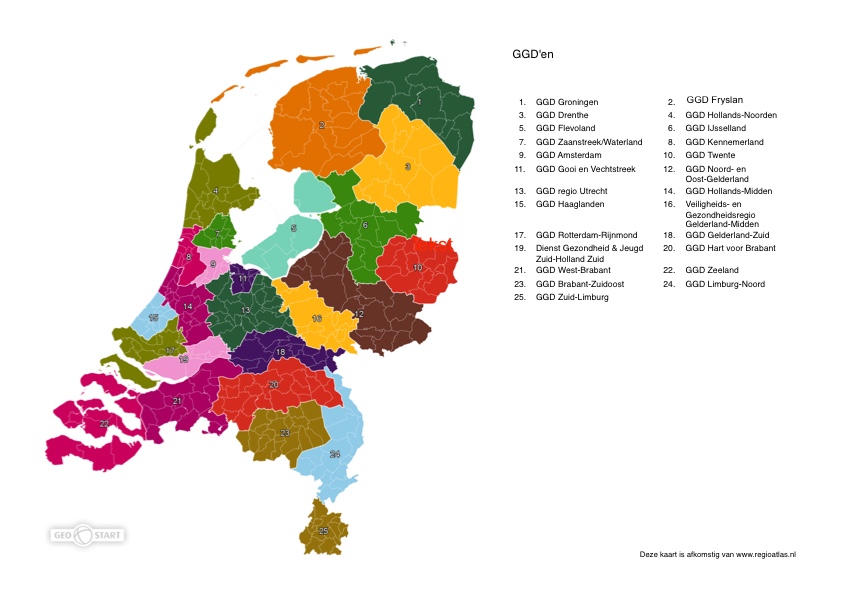 What is the GGD?
The GGD stands for Municipal Health Service and is responsible for protecting, monitoring and promoting the health of the inhabitants of the Netherlands.
Are there any exemptions?
The obligation to undergo a tuberculosis test does not apply to individuals who are nationals from countries mentioned on this list.
You will also be exempt from the requirement to submit a tuberculosis declaration if you hold an EU residence permit for long-term residents issued by another EU member state or if you are a family member of someone who holds this document and you have already been admitted to another EU member state as the family member of the long-term resident.
Do I have to take the TBC test with every extension?
The test is only needed when you are applying for a residence permit for the first time.
Do children need to be tested?
Yes, all ages need to undergo an TB test.
Children under the age of 18 will be tested by means of a tuberculin skin test (Mantoux test). This test can reveal whether your child has been infected with the tuberculosis bacteria. You will need to return to the tuberculosis department two or three days later. The tuberculin skin test can then be assessed by the GGD official. The test is not dangerous.
It is not possible to make an appointment outside school hours.

the school must give the child free time for this

This test is not dangerous.
What documents should I bring?
You must bring the TB referral document that you filled in during the onboarding at All About Expats.
Video: Instruction video tuberculosis test
A video of the GGD Utrecht
Are there costs involved?
X-ray: € 58,00 (2023)
Tuberculine skin test (Mantoux test): € 47,00 (2023)
If further medical examination or treatment is necessary, you can claims the costs on your health insurance. Further medical examination and treatment of children below 18 years of age are free of charge if they are insured by a Dutch Health insurance.
TB Follow up test
The following countries are on the list for widespread tuberculosis:
Angola
Bangladesh
Botswana
Burma
Cambodia
Central-African Republic
Congo-Brazzaville
Congo-D.R.-Kinshasa
Djibouti
Ellice Islands
Equatorial Guinea
Swaziland
Philippines
Gabon
Guinee-Bissau
India
Indonesia
Kenya
Lesotho
Liberia
Madagascar
Mongolie
Mozambique
Myanmar
Namibia
Nigeria
North Korea
Pakistan
Papua New Guinea
Sierra Leone
Somalia
Tanzania
Uganda
Zambia
Zimbabwe
South Africa
If you are from a country mentioned above than the GGD advises to have yourself tested for tuberculosis every six months for two years. You will receive a request to attend the GGD for this follow-up test.